You know.....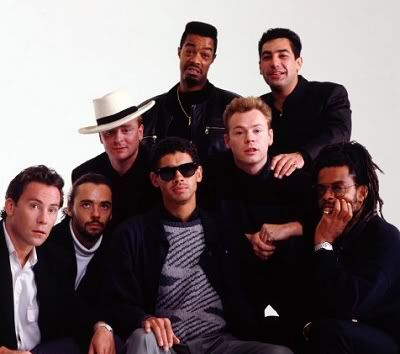 You get where I'm going now....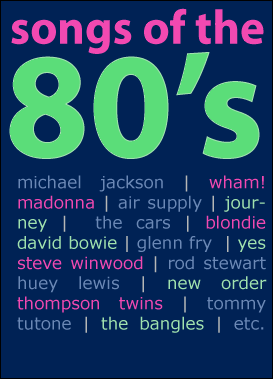 So tonight, driving home from my sister-in-law's house we turn on the radio. Some local station is taking all 80s requests. Clark and I have the radio blaring, rocking out to all our faves from when we were teen-agers. I turn to him and say "Now I know why my dad always got excited when his 60s music came on the radio." And before he could say a word from the back seat, Laura.....you know...our verbal 3 yr old...and too smart for OUR own good child shouts:
"Sissy...they are listening to 80s music! Mommy and daddy are OLD! hahahahahahaha!"
Okay I admit we laughed at that too. I mean, what parent wouldn't laugh when their tot who knows nothing but Wiggles songs and Jesus Wants Me For a Sunbeam totally mocks them for listening to songs from 20 some odd years ago?! But I also admit that it made me feel a wee bit old after that.
So tonight I dedicate this post to all my
music loving friends and family
Long live the 80s!!!!!!